Salt Cavern
GeoContainment™ Evaluation
For Subsurface Storage Caverns and Solution Mining Operations
1
Exploration and Development
1. Testing services for initial geotechnical assessment and cavern development:
Geological & geotechnical test program design
Salt & caprock salt cores handling and management
Salt & caprock core laboratory analyses
Determination of in-situ stresses using DFIT
Numerical modelling study
Technical reviews
2. Pre-commissioning testing:
Project planning & test program design
Sonar survey
Radial analysis cement bond log (RCBL)
Casing inspection / integrity logs
Mechanical Integrity Test (MIT)
Technical reviews
4
Post Production / Abandonment
4.Cavern abandonment and long-term integrity evaluations:
Project planning & test program design
Sonar survey
Casing integrity / inspection log
Radial analysis cement bond log
Mechanical Integrity Test (MIT) / brine pressure test
Abandonment
End-of-life numerical modelling
Technical Reviews
3. Production / operation monitoring & testing:
Project planning & test program design
Sonar survey
Radial analysis cement bond log (RCBL)
Casing inspection / integrity logs
Mechanical Integrity Test (MIT) and pressure tests
Multi-stage, multi-temp creep test
Other diagnostic / monitoring logs including temperature log, noise log, and pressure-temperature-flow log
From wellsite core collection, geotechnical lab testing, cased-hole logging, reservoir and caprock injection testing, data analyses, project management, regulatory reporting, to computer simulation and numerical modelling, our comprehensive and customizable service model offers maximum flexibility for our clients.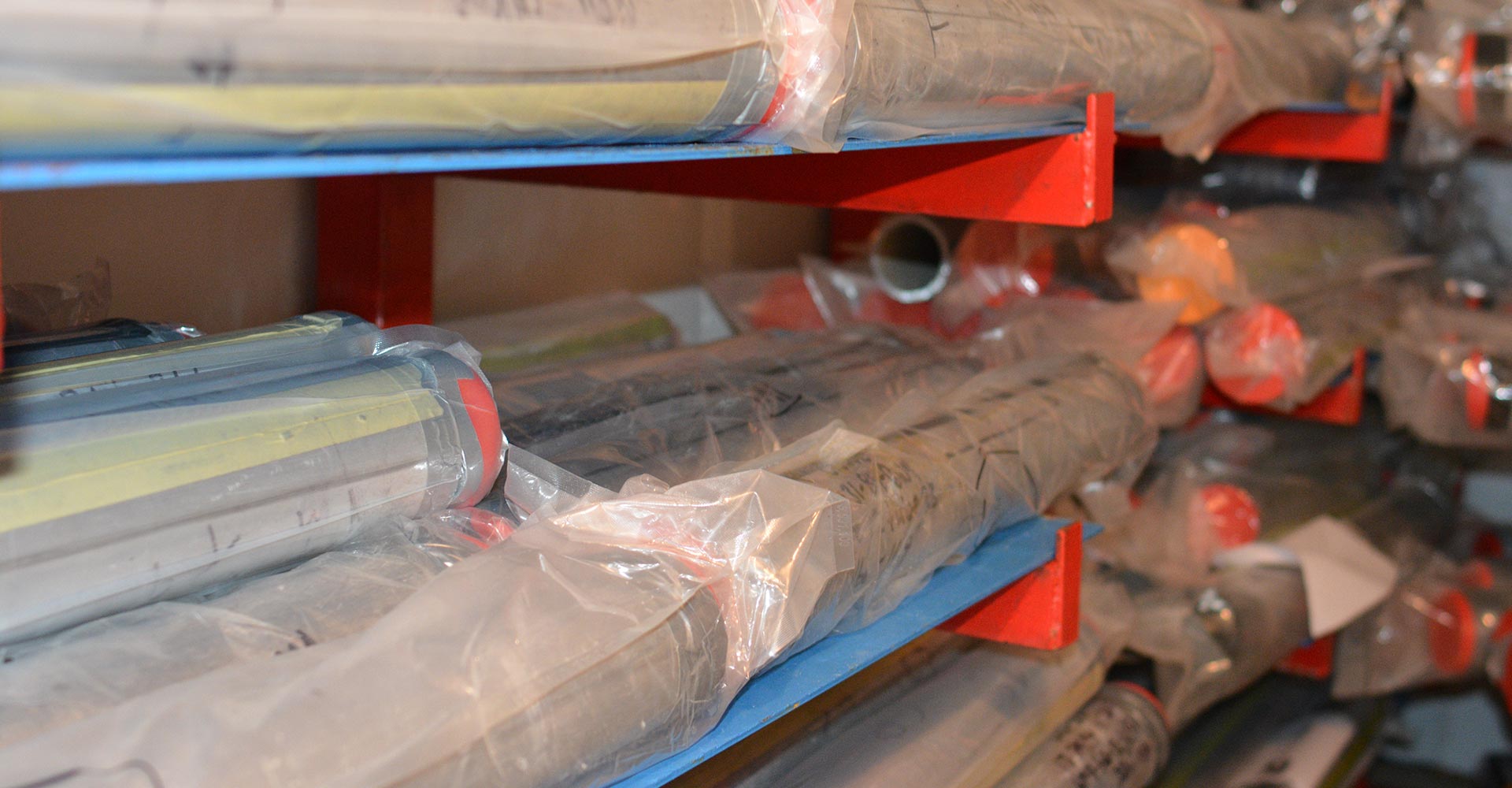 Salt & Caprock Core Recovery & Management
A reliable cavern model depends on high-quality input data; high-quality data begins with capturing the core in a manner that preserves virgin rock properties. Because core samples are highly sensitive to aggressive handling, diligent core handling is crucial to ensure lab results that accurately reflect true formation properties. BGES provides end-to-end caprock core solutions, beginning with specialized handlers and a mobile facility managed by an experience technical professional at the wellsite. After careful cutting and preserving on location, the caprock core is transported, using a specially-designed and environmentally-controlled trailer, to our geotechnical lab in Calgary for further processing
Geotechnical Laboratory Testing
Geomechanical testing of salt cores provide critical inputs to a cavern's numerical model and is required by regulators before the leaching/washing process can begin. BGES is currently the only commercial geomechanical lab in Canada to provide lab testing services for salt caverns and has developed a proprietary process for multi-stress permeability tests on caprock. Our laboratory testing and subsequent modeling program is designed to evaluate three major elements of formation behaviour related to cavern operations: Strength, Stiffness, and Creep. Our deliverable includes a detailed analysis on lab results completed by highly-qualified technical professionals.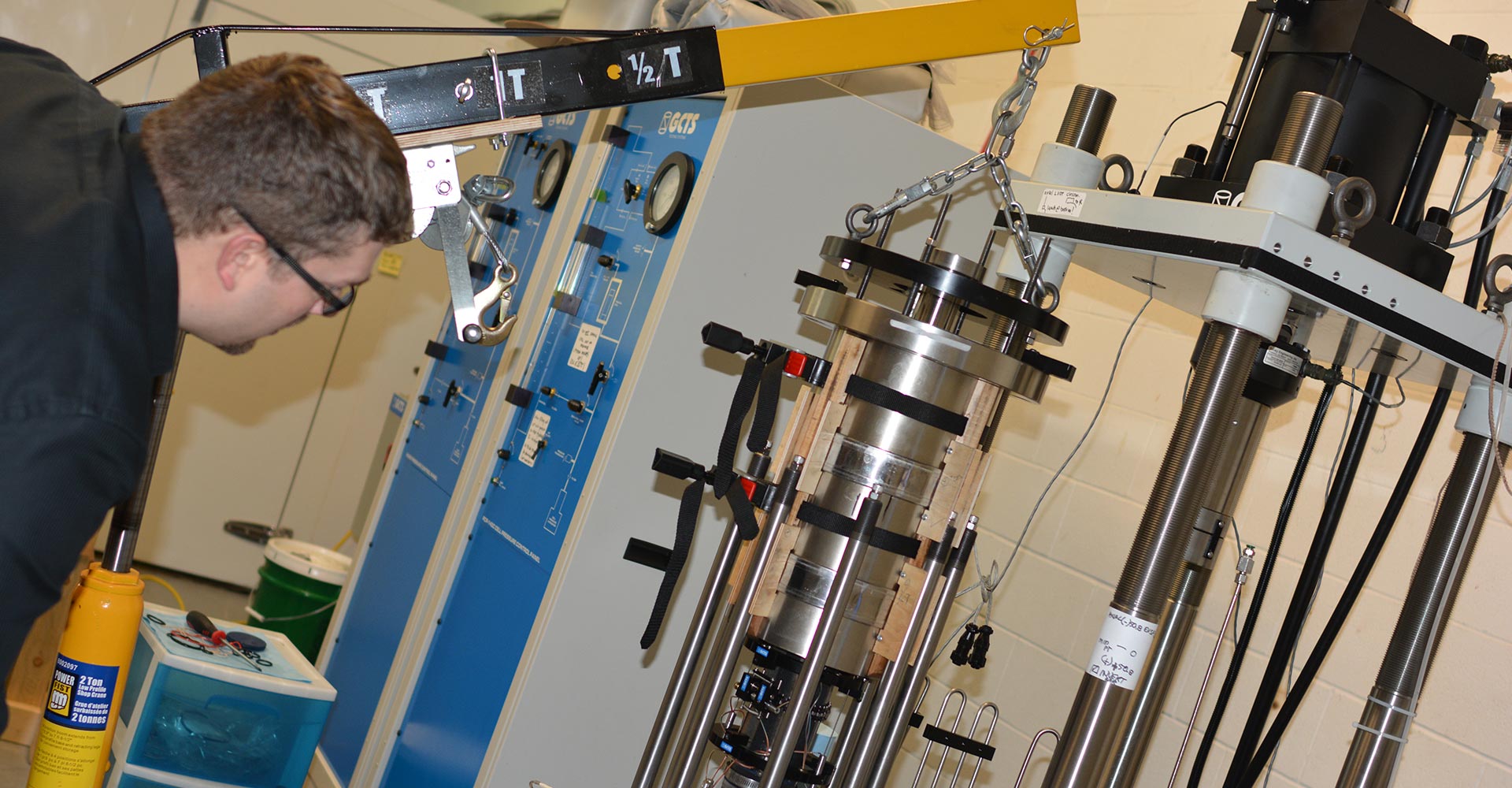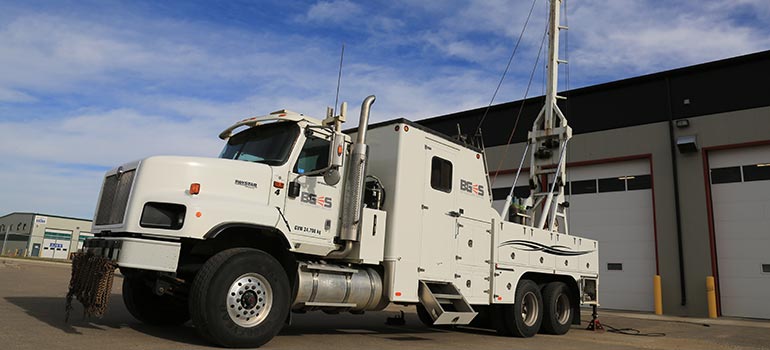 BGES is highly skilled in conducting logs for evaluating casing and cement integrity, determining fluid interface and locating cavern elements, etc. in high-pressure caverns. With over 20 years of experience in wireline services, we are dedicated to helping customers with any complex wireline projects in the most challenging environments. We take pride in being a one-stop-shop for a wide spectrum of logging needs; we believe that a streamlined approach provides optimal results.
Mechanical Integrity Testing (MIT)
BGES is actively developing new technologies to improve the execution and accuracy of cavern MITs while reducing the associated costs. Our latest patent-pending development is a multi-receiver density interface detection tool with a vertical resolution of up to 2" (or 5 cm) and capable of making continuous measurements of interface level, downhole pressure, and temperature.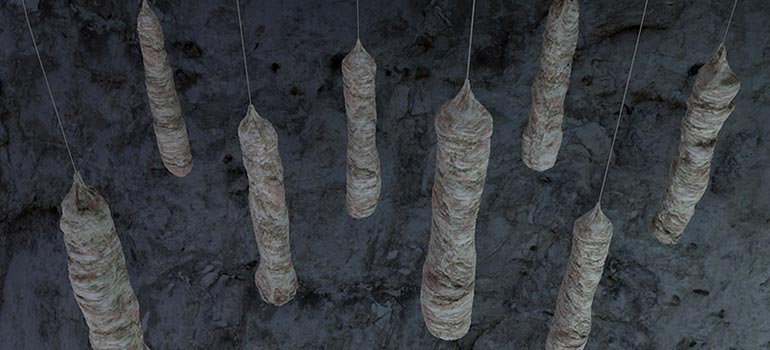 BGES has formed official exclusive partnership with SOCON to provide high-quality sonar surveys to cavern operators across Canada. SOCON is a world-renowned sonar survey tool and equipment manufacturer. The company was established in 1991 in Germany and has remained as a specialist in high-quality sonar surveillance of underground caverns since.
Diagnostic Fracture Injection Test (DFIT)

A critical component of determining caprock integrity is the determination of in-situ stresses, which cannot be measured directly by any tools. DFIT is one of the most common and reliable techniques for indirectly measuring the formation's minimum in-situ stress.
BGES' analysis approach provides consistent interpretation using a combination of diagnostic tools to give the most dependable results. A comprehensive analysis and interpretation of results is conducted by experienced technical professionals.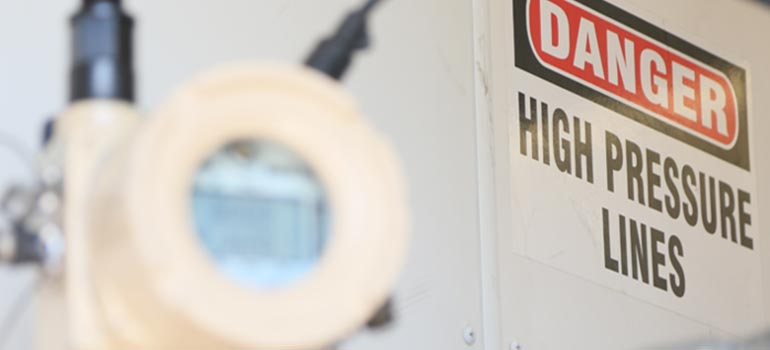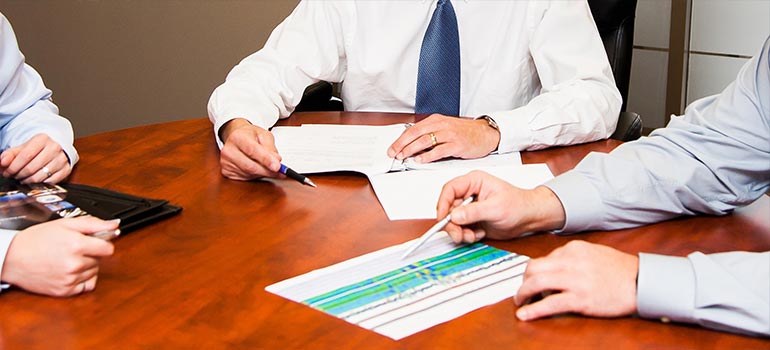 Project Management / Technical Reviews
BGES' project management/technical review services provide cost-effective solutions and valuable technical inputs for cavern design, development, operations, regulatory compliance, and end-of-life risk management. Our participation in due diligence / cold eyes review undertakings will provide key decision-supporting metrics for new projects, M&A reviews, and other business needs.
Cavern Simulation / Numerical Modelling
Cavern simulations can provide valuable insights into changes in in-situ stresses and conditions throughout the cavern's lifecycle. Geomechanical modelling is heavily dependent on having accurate inputs with real-life data. This involves good data quality control, sound geological interpretation and correct model setup. At BGES, numerical modelling of caverns involves a 4-stage process using the WIPP-creep viscoplastic model and is performed by experienced subject matter experts.