Cost-effective intervention solution for production optimization​
BGES' perforating options include a wide range of ERHSC gun sizes, charge types, shot densities, shot-phasing and temperature ratings for various applications (production, injection, monitoring, testing, mini-frac etc.). In addition to standard wireline perforating, we also specialize in TCP in high-temperature environment.​
High-Temperature perforating
High-temp perforating is designed for enhancing production of thermal in-situ operations. Handling explosives at high temperature increases safety risks and execution challenges, thus requiring diligent planning, special charges, experienced crew and safe operation procedures. Perforation experts at BGES can help clients with job planning, including explosive selection, charge performance modelling, perforating program design and optimization, job execution and field coordination. ​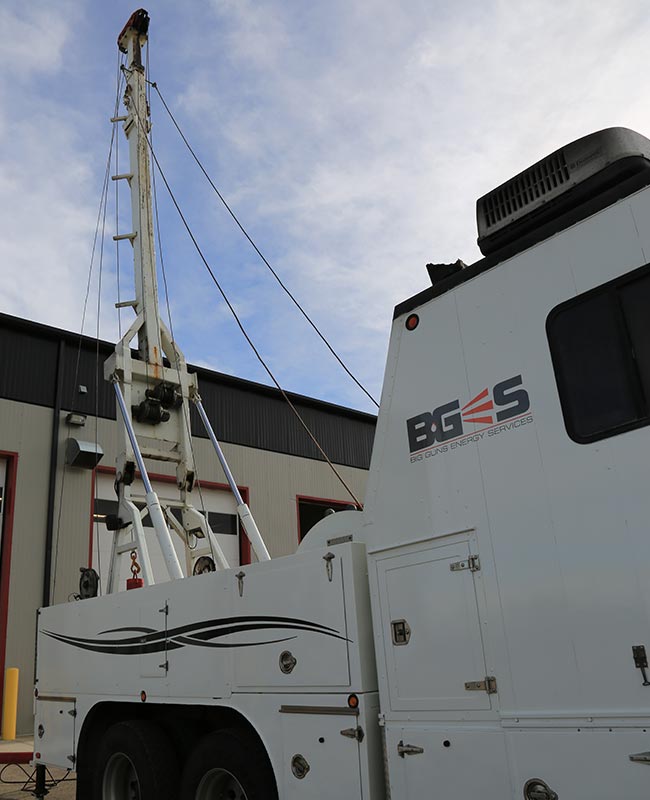 BGES' specialty perforating services are applicable to thermal in-situ production schemes.​
Perforation experts at BGES can help clients with job planning, program design, as well as field execution and coordination.​
​
Field execution is handled by well-trained operations personnel and managed with safety and efficiency in mind. ​
From wellsite core collection, geotechnical lab testing, cased-hole logging, reservoir and caprock injection testing, data analyses, project management, regulatory reporting, to computer simulation and numerical modelling, our comprehensive and customizable service model offers maximum flexibility for our clients.